It's that time again, it's time for Movies to Snuggle up to! Even tho these aren't technically movies,
I simply had to share them. Enjoy!
The Paradise- The adventures of a shopkeeper girl Denise set in Britain's
first department store. This series is well written and I can't wait for season 2.
Downton Abbey
Well this one goes without saying. If you haven't seen this series yet, then you are truly missing out. Catch
up on your old episodes because the new season is starting in January.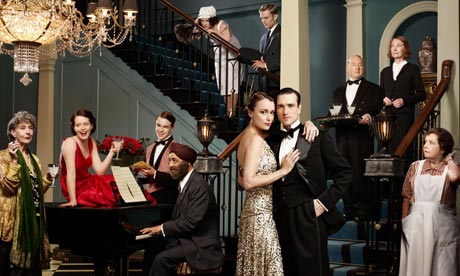 Upstairs Downstairs- started this series but never got to finish it. It is my mission to find this on DVD so I can see what happens next.
Sherlock- Ok let's just say it, Benedict Cumberbatch is dreamy and I love to listen to him talk on this show.
Intellect and a punk ass spirit but maybe that's what I'm drawn too. I know you can catch the 1st season on netflix and check your listing for when the next seasons starts. You won't be sorry.
Cranford- if you love Anne of Green Gables then this is right up your alley and who doesn't love Judi Dench!
I need to own this one too.
I actually can't believe that I don't already own some of these because I could watch them over and over.
They are definitely on my to buy list? Have you seen any of these? And do you have any recommendations
for me?
XoXo
Rachel